We Tried 3 Celeb Chefs' Pasta Recipes & This Was the Best
The winning recipe was a total surprise!
Carbs of any kind are major comfort food to us, but the ultimate comfort food has to be a bubbling casserole dish of baked pasta. The golden cheesy top is browned to perfection, the pasta that hides underneath is perfectly cooked and coated in creamy sauces, and let's not forget about those crispy edges of pasta that the cheese didn't quite cover. Talk about a plate of heartwarming goodness for dinner!
After I cooked three different celebrity chef pasta recipes from Ina Garten, Alex Guarnaschelli, and Guy Fieri, the top dish was a complete surprise. The pick for the number-one spot was based on three simple factors: how easy the recipe was to follow and make, how easy the ingredients were to acquire, the look of the pasta coming out of the oven, and the overall taste.
Here are the recipes I tested, ranked from good to best. And for more, don't miss 35+ Healthy Pasta Recipes for Weight Loss
Ina Garten's Baked Rigatoni with Lamb Ragù from Modern Comfort Food
Ina Garten is the queen of cooking in my house. Her recipes are incredibly easy to follow, and they usually turn out looking just like the picture in her cookbooks. After trying the baked pasta recipe from her latest cookbook, I knew we were in for a dinner everyone would love.
How easy was the recipe to follow and make? The recipe was very easy to follow and make, though it does take a while because there are two 40 minute blocks of time where sauce is simmering or the pasta is baking in the oven. If you want this for an easy weeknight meal, consider making the pasta sauce over the weekend, storing it in the fridge, then assembling the final dish during the week.
How easy are the ingredients to acquire? All of the ingredients are ones you can find in any grocery store. The one thing that might be slightly challenging to find is ground lamb. You can typically find this at a specialty meat market, or if you have a good relationship with your butcher, they can grind up some lamb for you. If lamb isn't your taste, this dish would be equally as delicious (and more economical) with ground beef or ground Italian sausage.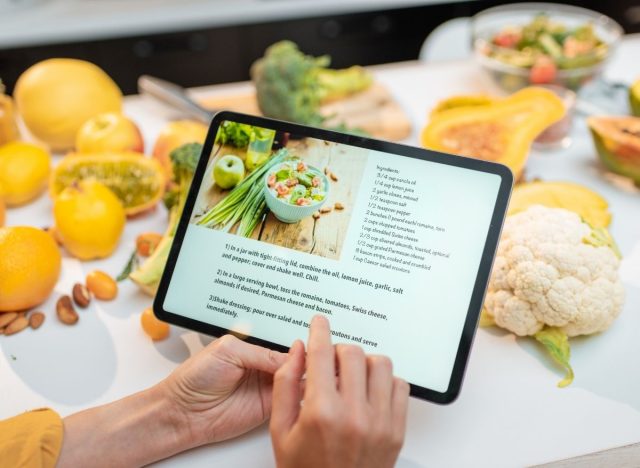 The look of the pasta coming out of the oven: The pasta comes out of the oven bubbling and with a beautiful golden crust of cheese. The overall look of the dish is very enticing, and you'll want to dive right in. Just be sure to blow on your first couple of bites so you don't burn your mouth on super-hot pasta, sauce, and cheese.
Overall taste and thoughts: While this pasta was tasty and made enough for lunch the next day, it just wasn't my favorite that we tried. It definitely takes a while to make if you aren't doing it over a few days. I also didn't like how chunky the sauce was with the vegetables, so next time, I would cut the onions, carrots, and fennel bulb slightly smaller than the directions say to do.
RELATED: Sign up for our newsletter to get daily recipes and food news in your inbox!
Alex Guarnaschelli's Ninth Avenue Childhood Baked Ziti from Cook with Me
You might know Alex Guarnaschelli from Food Network shows like Chopped, The Kitchen, or Iron Chef. She's known for her approachable food that pleases the masses, including her take on baked ziti. This was a classic comfort food dish I couldn't get enough of.
How easy was the recipe to follow and make? The recipe was fairly easy to follow and make. One thing I didn't like about this recipe was how the steps were laid out. It made it seem like you had to do each individual task one at a time, which isn't the case. Next time, I'll know that I can make the sauce and boil the pasta at the same time and cut down on the amount of prep and cook time for the overall dish.
How easy are the ingredients to acquire? You likely already have at least half of the required ingredients in your house right now. This is a very basic recipe, using things like garlic, onions, canned tomatoes, and dried pasta. Many of these are considered pantry staples. I would whip up this dish again on a night I didn't feel like cooking much knowing I likely have everything already and wouldn't need to run to the grocery store.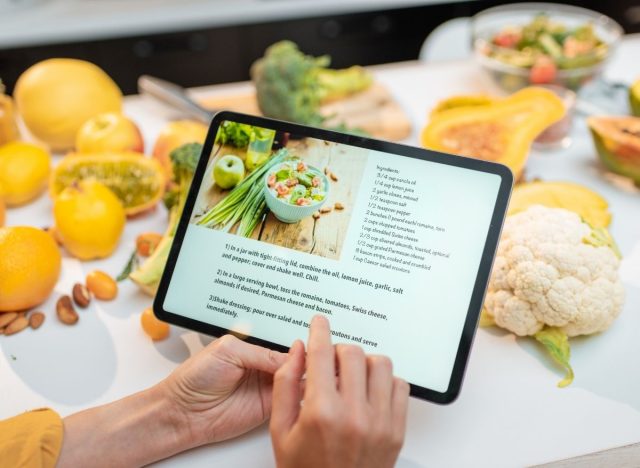 The look of the pasta coming out of the oven: The dish came out of the oven bubbling like a cauldron straight from the pasta heavens. It smelled like garlic and basil, and the cheese on top was perfectly browned. This was a dish I couldn't wait to dive into.
Overall taste and thoughts: Alex's baked ziti was one that will please your entire family, and it looks like something that took almost all day, but it only took about an hour from prep to table. I would definitely make this dish again, if not just for the leftovers the next day, which were even better than the first night because the pasta had a chance to soak up more of that tasty sauce.
RELATED: We Tried 3 Celeb Chefs' Cake Recipes & This Is the Best
Guy Fieri's Chicken Rigatoni Saltimbocca Bake from Guy Fieri Family Food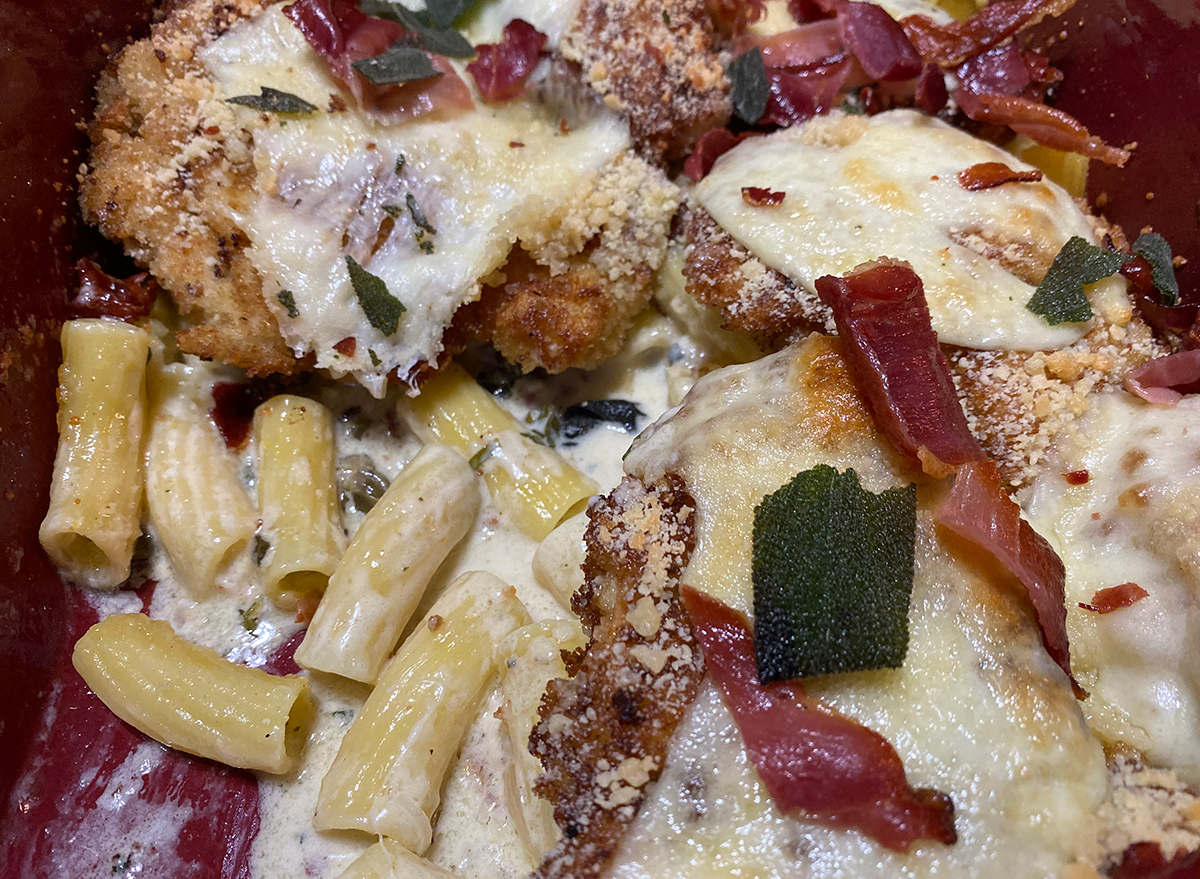 Let's just be honest, there's a reason Guy Fieri is known as the mayor of Flavortown, and I think it's because of this pasta. The lemony sauce paired with the salty capers and prosciutto is the perfect combo that's not a red sauce-based dish.
How easy was the recipe to follow and make? To be very clear, this dish is not for a beginner cook. If that's you, start with the baked ziti from Guy's friend Alex Guarnaschelli before diving into this recipe. This pasta dish has three different parts, all of which use different cooking techniques. Be sure to read the directions fully before starting so you don't mess anything up.
How easy are the ingredients to acquire? The ingredients for this recipe are somewhat easy to acquire. You might need to go to two or three different grocery stores to get everything, but I promise it's worth it to go to Trader Joe's and Publix to get all of the ingredients.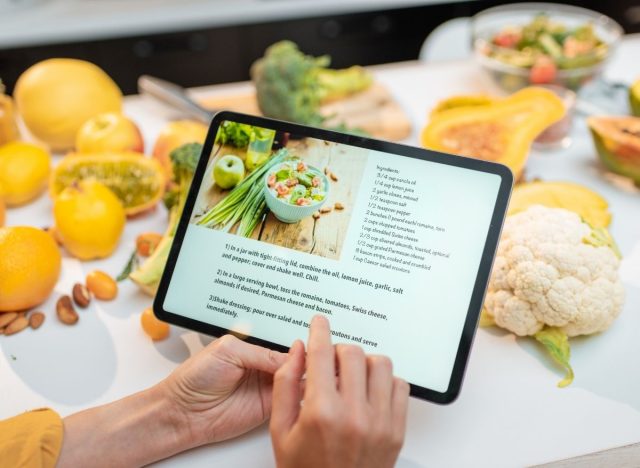 The look of the pasta coming out of the oven: Straight out of the oven the pasta looked divine. It smelled like sage and lemon. The chicken on top of the pasta was golden brown from frying, and it had a nice cheese crust from the extra parmesan cheese that's sprinkled over the top. This is a dish worth taking a picture of and posting on Instagram to make all of your friends jealous they aren't at your house for dinner.
Overall taste and thoughts: This baked pasta dish was the best one of the three that I tested. While it did take a long time and a lot of dishes to make, the taste of the dish surpassed the other two, sending it straight to the top of the list. One thing I didn't like about this dish was that it wasn't good for leftovers. The sauce breaks when it's reheated, and the pasta gets pretty oily from all of the butter, so enjoy as much of this as you can the first night. If there are leftovers, toss the pasta and save the chicken to turn into a wrap or top a salad with the next day.
Discover more healthy recipes to add to your weekly rotation: 
45+ Best Cozy Casserole Recipes for Weight Loss
50 Healthy Recipes to Make in 10-Minutes (or Less)
30 Healthy Stuffed Chicken Recipes to Make Tonight
Megan duBois is a food and travel journalist with bylines at Forbes, Insider, Delish, Popsugar, SmarterTravel, Travel and Leisure and more.
Read more