WHO WE ARE
How you eat impacts every aspect of your life, which is why making the right food choices every day matters—and Eat This, Not That! is here to help.
Inspired by The New York Times best-selling book series, Eat This, Not That! is a brand that's comprised of an award-winning team of journalists and board-certified experts, doctors, nutritionists, chefs, personal trainers, and dietitians who work together to bring you accurate, timely, informative, and actionable content on food, nutrition, dieting, weight loss, health, wellness, and more.
As the leading health and wellness brand—with our breaking food and restaurant news coverage, healthy eating guides, and proven "no-diet" weight loss strategies—Eat This, Not That! is now the world's #1 nutrition website and one of the top five food outlets in the U.S.
OUR MISSION
We want to empower you to make healthier food choices every day through expert- and research-backed tips, shopping lists, and nutrition guides. Our content can help you when you're shopping at the grocery store, dining out, eating on-the-go, cooking at home, and more—so you can be healthy, fit, and feel your best.
WHAT WE DO
The Website
EatThis.com currently reaches more than 110 million annual users. According to ComScore, the site has a larger audience—and a faster rate of traffic growth—than many leading health and wellness competitors. To date, we've published over 12,000 articles that are filled with breaking news and life-changing advice.
The Books
Eat This, Not That! books have sold 8 million copies, with the latest, Eat This, Not That! When You're Expecting, written by Dave Zinczenko and Dr. Jennifer Ashton. Other titles in the series include Cook This, Not That!, Drink This, Not That! and Grill This, Not That!, as well as The 7-Day Flat-Belly Tea Cleanse.
The Podcast
The Eat This, Not That! Podcast continues a mission founder Dave Zinczenko dedicated himself to more than a decade ago: Making sure a healthier and happier life was an easier pursuit for everyone. Our experts teach you how to eat what you want, when you want—and watch the pounds disappear. *Currently on hiatus*
HOW WE DO IT
Our editorial staff are industry veterans with extensive resumes in news, publishing, nutrition, and lifestyle reporting. We are committed to upholding the highest ethics and standards in journalism, and operate independently from our advertisers and/or outside influences.
Our team is committed to research, expertise, data, and authority, and we reflect that in our content by enforcing strict editorial guidelines to make sure what you're reading on our site is accurate, timely, and medically sound. We conduct our own original reporting and exclusively source internationally recognized news outlets, academic journals, research institutions, and peer-reviewed studies in our stories.
To ensure the integrity of the content we publish, our Medical Expert Board routinely reviews and contributes to our new and existing content.
Our Ethics and Fact-Checking Policies
When you're ready to make a life-changing decision about your diet and/or health, you should expect to be guided by accurate and trustworthy information. That's why our content is fact-checked by a team of veteran journalists and medically reviewed by a board of credentialed experts.
When doing their research for articles, our editorial team and network of contributors exclusively cite primary sources (i.e. academic studies, peer-reviewed research, or interviews with licensed medical professionals, including members of our industry-leading Medical Expert Board). Links to these sources are included in our articles and clearly stated so that readers can easily verify their credibility.
We've established a Medical Expert Board of certified and world-renowned medical doctors, registered dietitians, certified nutritionists and personal trainers, as well as culinary and wellness experts. These trusted partners work closely with our editorial team to ensure that the content published on Eat This, Not That! is medically accurate and rooted in the latest science. Their expert stamp of approval isn't added to the byline of an article until a thorough review is complete.
Our Corrections Policy
We empower you to confidently make the right food and health choices by checking the factual accuracy of the articles published on our site. In order to supply the most reputable and up-to-date information (no fake news here!), we strictly cite primary sources, which are stated and linked clearly in our articles on-site. In cases of developing news, we reach out directly to companies, brands, and/or press contacts for comment and note that in our coverage.
We are committed to upholding the highest ethics and standards in journalism and strive to give you only the most up-to-date information. In the event that an article is published with erroneous information, we immediately instate a correction, adding a clear and transparent statement to the article acknowledging what was updated. We regularly check our email inboxes for suggested improvements from experts and readers.
Eat This, Not That! Ownership and Funding Information
Eat This, Not That! is part of Galvanized Media, which is recognized as the leader in Health & Wellness by providing consumers engaging content that will make a positive difference in their lives. The company is led by one of the top voices in health and wellness: David Zinczenko.
With a global audience of more than 225 million readers, Galvanized Media is one of the fastest-growing publishers in digital media with a portfolio of brands that includes Eat This, Not That!, Best Life, Celebwell, ETNT! Health, and Travelicious. These brands deliver life-altering content that engages, inspires, and informs readers across multiple platforms.
Galvanized Media's sites are part of the Meredith Digital Network and All Recipes Network in partnership with Meredith Corp. Galvanized Media is proud to partner with Simon and Schuster on the Galvanized book imprint, and with MSN on providing content to MSN's tens of millions of readers.
OUR TEAM
David Zinczenko
Founder and CEO
Dave Zinczenko is internationally recognized as the No. 1 leading voice in diet, health, fitness, nutrition, and weight loss. He is the New York Times bestselling author of 25 books in 15 languages, with more than 10 million books in print.
Dave created the Eat This, Not That! series and the Zero Belly Diet franchise, as well as The Abs Diet series and The 8-Hour Diet. He is the Nutrition and Wellness Contributor for NBC's Today Show, and he has appeared on Oprah, Good Morning America, 20/20, The Ellen DeGeneres Show, The Rachael Ray Show, and Dr. Oz.
Dave's brands have changed the way the world eats—and have helped millions of men and women lose weight, sometimes up to 70 pounds or more.
His franchise Zero Belly Diet has spawned three bestsellers, Zero Belly Cookbook, Zero Belly Smoothies, and Zero Belly Breakfasts that have helped thousands lose weight and look, feel and live better than ever. His following book, The Zero Sugar Diet, shows you how giving up added sugars will melt fat and guarantee your happiest and healthiest life.
Formerly the Editorial Director of Men's Health, Women's Health and Prevention, the General Manager of Rodale Books, and the Editorial Director of Men's Fitness, Zinczenko grew up in Bethlehem, PA, where he's in the Hall of Fame, and attended Moravian College, home of The Zinczenko Center for New Media.
Faye Brennan
Editor-in-Chief
Faye is the Editor-in-Chief of Eat This, Not That!, overseeing all digital content for the brand. Previously, she was the Sex & Relationships Director at Cosmopolitan, Head of Sex & Dating at Elite Daily, and Senior Editor at Women's Health, where she covered health, food, fitness, and relationships. Her prior editorial experience includes Whalebone magazine, YourTango.com, BettyConfidential.com, and more national titles. She's hosted a national podcast ("Single, Swipe, Repeat") and several original video series, and has appeared as a guest on Fox & Friends, Pix11, Bold TV, Evine, BetterTV, and national radio programs.
Email: fbrennan [at] galvanized [dot] com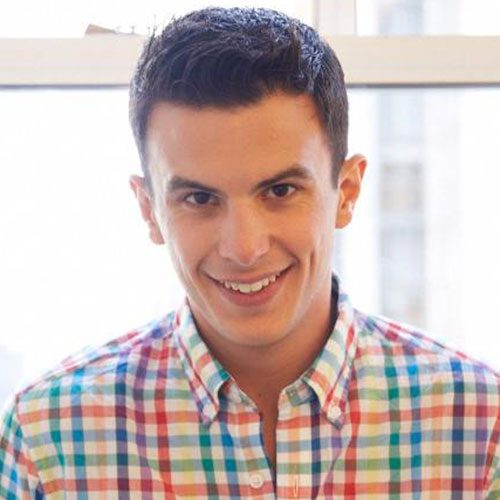 Joseph Neese
Managing Editor
Joseph is the Managing Editor of Eat This, Not That!, where he collaborates with the Editor-in-Chief on editorial strategy and content partnerships. As the Managing Editor of Salon, Joseph interviewed top chefs such as Lidia Bastianich, Sam Sifton, and Michael Symon on the popular "Salon Talks" food video series. Other editorial roles include: Weekend Editor at Delish and House Beautiful, Social Media Manager at Martha Stewart Living, and Social Media Editor at NBC News/MSNBC. Joseph credits his passion for food to his abuela, who is a proud immigrant from Mexico. On weekends, you're likely to find him uncovering the best tacos in New York.
Email: jneese [at] galvanized [dot] com
Meaghan Cameron
Senior News Editor
Meaghan Cameron is senior editor of Eat This, Not That! overseeing food content. She has managed and created digital content for Food Network, Martha Stewart Living, Outside Television, and Reader's Digest. When she is not analyzing metrics or dreaming up the perfect headline, she is cooking or thinking about what to eat next. Follow her edible experiments on Instagram (@happierhours).
Email: mcameron [at] galvanized [dot] com
Mura Dominko
Deputy Editor
Mura is a deputy editor, covering the brand's fast food and restaurant news and evergreen content.
Email: tips [at] eatthis [dot] com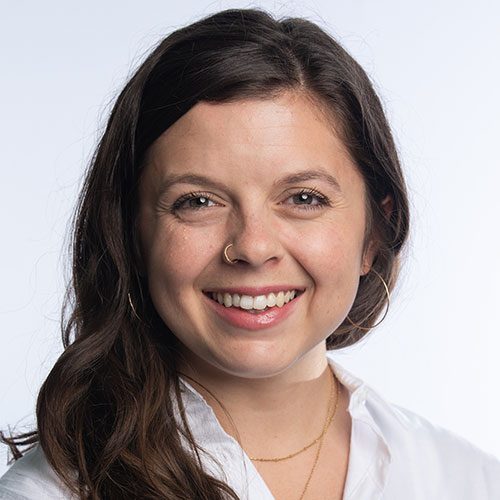 Kiersten Hickman
Senior Editor
Kiersten Hickman is a Senior Editor at Eat This, Not That! with a main focus on food coverage, nutrition, and recipe development. Previously, she worked as the Social Media Editor at Reader's Digest, facilitating and building the brand's presence on all social platforms. Her previous written work has also been published by Taste of Home, The Family Handyman, and Bustle.
Email: khickman [at] galvanized [dot] com
Olivia Tarantino
Senior Editor
Olivia Tarantino is a senior editor (and resident science nerd) at Eat This, Not That! who has specialized in nutrition and health coverage as well as rounding up the healthiest food products you can buy for half a decade. She attended Amherst College, where she graduated pre-med with a bachelor's degree in Biology, dabbled in Molecular Genetics research, and was a managing editor and food columnist for the college's newspaper. To support her health and wellness reporting, Olivia has a Nutrition And Healthy Living Certificate from Cornell University.
Email: otarantino [at] galvanized [dot] com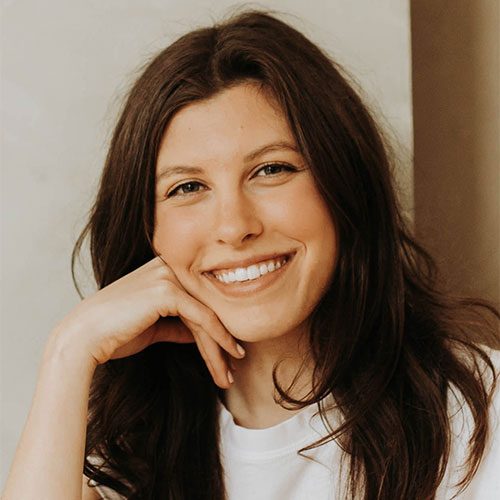 Marisa DiPaolo
Social Media Editor
Marisa is the Social Media Editor at Eat This, Not That!, where she manages the brand's social media accounts. After beginning her career in food and health content as a Segment Coordinator at The Rachael Ray Show, she went on to serve as the Social Media & Growth Manager at Odyssey and as an independent social media strategist, stylist, and content creator for small businesses and entrepreneurs.
Email: mdipaolo [at] galvanized [dot] com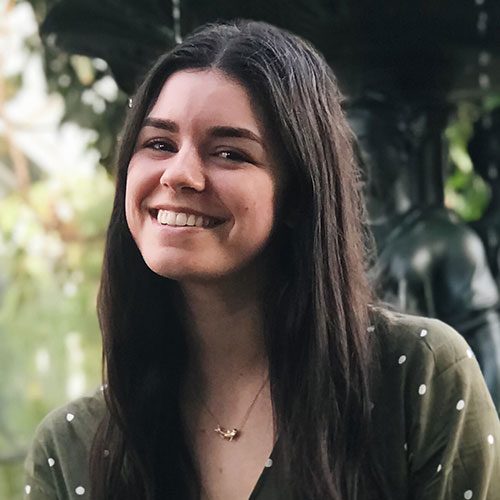 Amanda McDonald
News Editor
Amanda has a master's degree in journalism from Northwestern University and a bachelor's degree in digital journalism from Loyola University Chicago. She is a certified yoga instructor and vegetarian constantly finding tips and tricks for living a healthy life. Before joining the team, she was a freelance food and health writer for Eat This, Not That! as well as other publications like Livestrong.com, HealthCentral, and Popsugar.
Email: amcdonald [at] galvanized [dot] com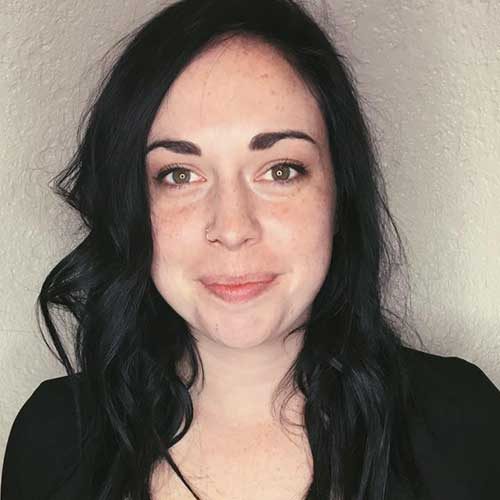 Samantha Boesch
Staff Writer
Samantha was born and raised in Orlando, Florida and now works as a writer in Brooklyn, NY. She graduated from the University of Central Florida with a bachelor's degree in English Literature and a master's in English Education. After working as an English professor, Samantha decided that her passions lie more in writing. She loves writing about health and wellness, and she hopes to be able to help people pursue healthy and fulfilling lives.
Email: sboesch [at] galvanized [dot] com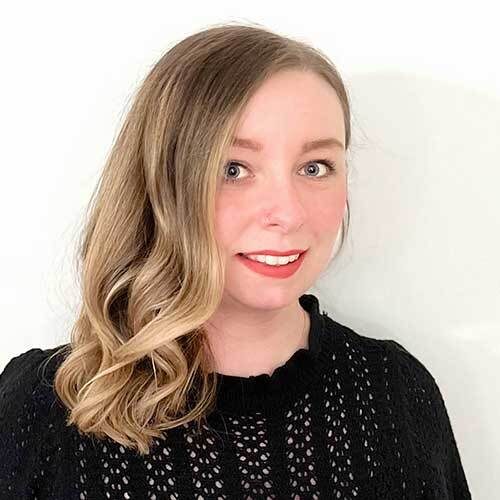 Kristen Warfield
Weekend Editor
Kristen Warfield is the weekend editor for Eat This, Not That! and is a graduate of SUNY New Paltz's journalism program in the Hudson Valley region of New York. Her work has been featured in The Dodo, Reader's Digest, Hudson Valley Magazine and more. When she's not writing or editing, you can find her shopping for plants at the local home improvement store or scouting out the next best crockpot recipes for her family.
Email: kwarfield [at] galvanized [dot] com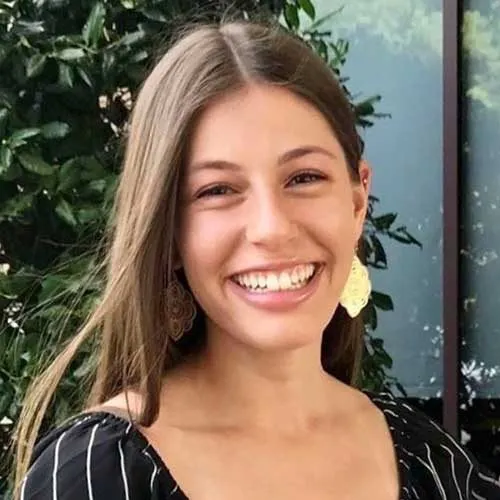 Brianna Ruback
Editorial Assistant
Brianna is the Editorial Assistant at Eat This, Not That! She attended Ithaca College, where she graduated with a degree in Journalism and a minor in Communication Studies. Before joining the editorial team, Brianna worked as an Assistant Strategist at Horizon Media and has been a freelance writer for Bergen County the Magazine for the past four years.
Email: bruback [at] galvanized [dot] com
Jeff Csatari
Executive Editor
Jeff Csatari is responsible for editing Galvanized Media books and magazines and for advising journalism students through the Zinczenko New Media Center at Moravian College in Bethlehem, PA. A veteran magazine editor, he has been the launch editor of three magazines, including Best Life, which Galvanized now produces in digital form. He was on the staff of Men's Health magazine for 17 years in various capacities, including editorial director of Rodale International magazines and executive editor of books. Jeff is the author of more than 10 non-fiction books, including the New York Times bestseller The Belly Off! Diet and The 14-Day No Sugar Diet, and he co-authored The Abs Diet Cookbook (with David Zinczenko), The Spartan Way (with Joe De Sena), and Norman Rockwell's Boy Scouts of America (with his father, artist Joseph Csatari).
Email: jcsatari [at] galvanized [dot] com